Kitchen splashbacks from Schmidlin
A practical and robust solution is now available to meet the heavy demands placed on a kitchen: Schmidlin glazed titanium steel kitchen splashbacks. The material is resistant, hygienic and easy to clean, guaranteeing decades of joy. You can choose the size of kitchen splashback that meets your needs and pick the color that's just right for you.
Made-to-measure products
Your kitchen splashback is made to measure. In our factory in Oberarth we manufacture our products with millimeter precision and to the highest esthetic standards.
Our kitchen splashbacks are available in sizes from 150 x 150 mm to 4000 x 900 mm, with sizes to the nearest millimeter and a sheet thickness of 2 mm.
You'll know our standard version is the right choice if the edges of the splashback are invisible after installation in the kitchen. If, on the other hand, one or more edges are visible, we recommend the version with an eye-catching visible edge or with a curved edge.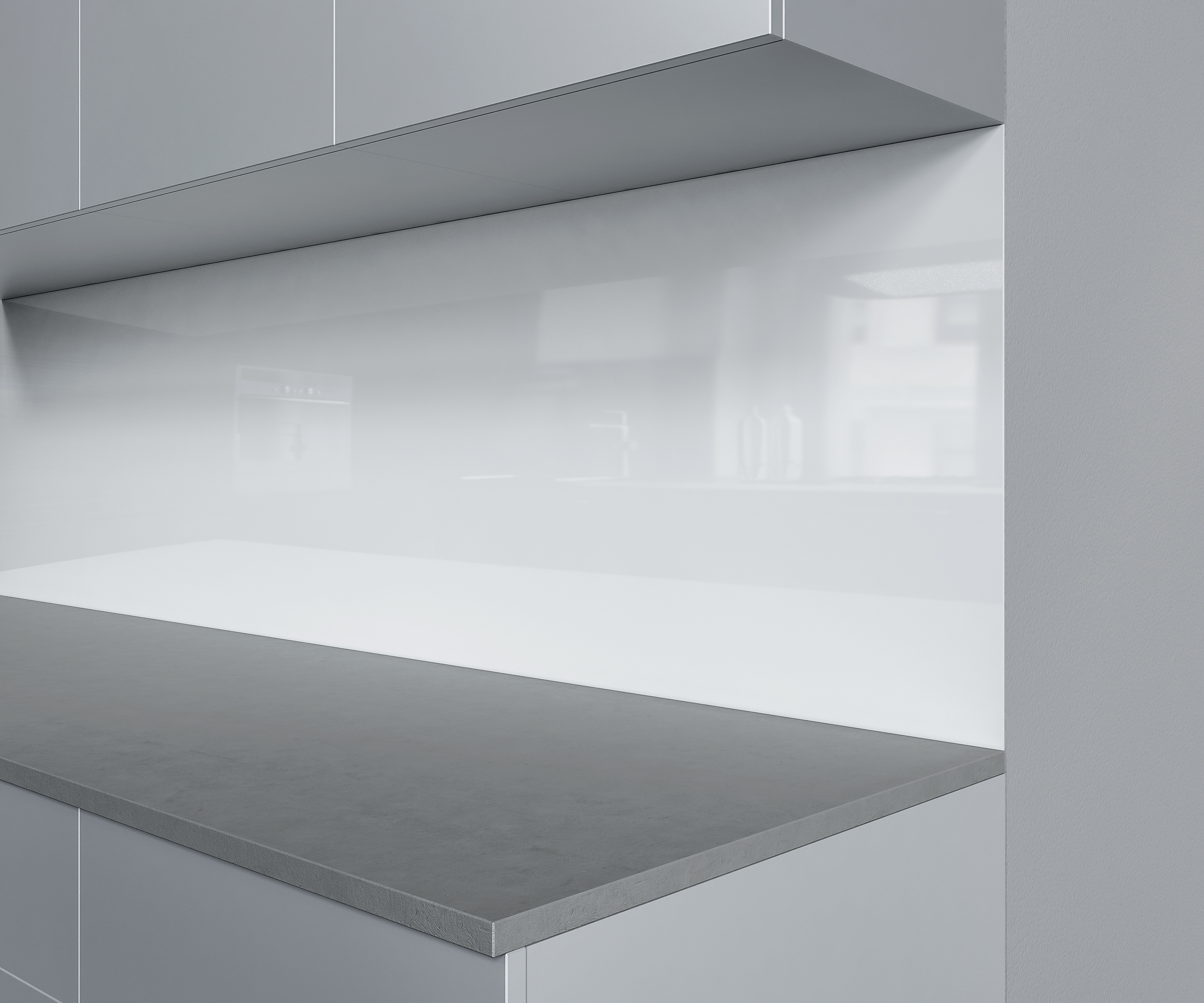 Visible edge
Visible edge (straight edge that meets the highest esthetic requirements)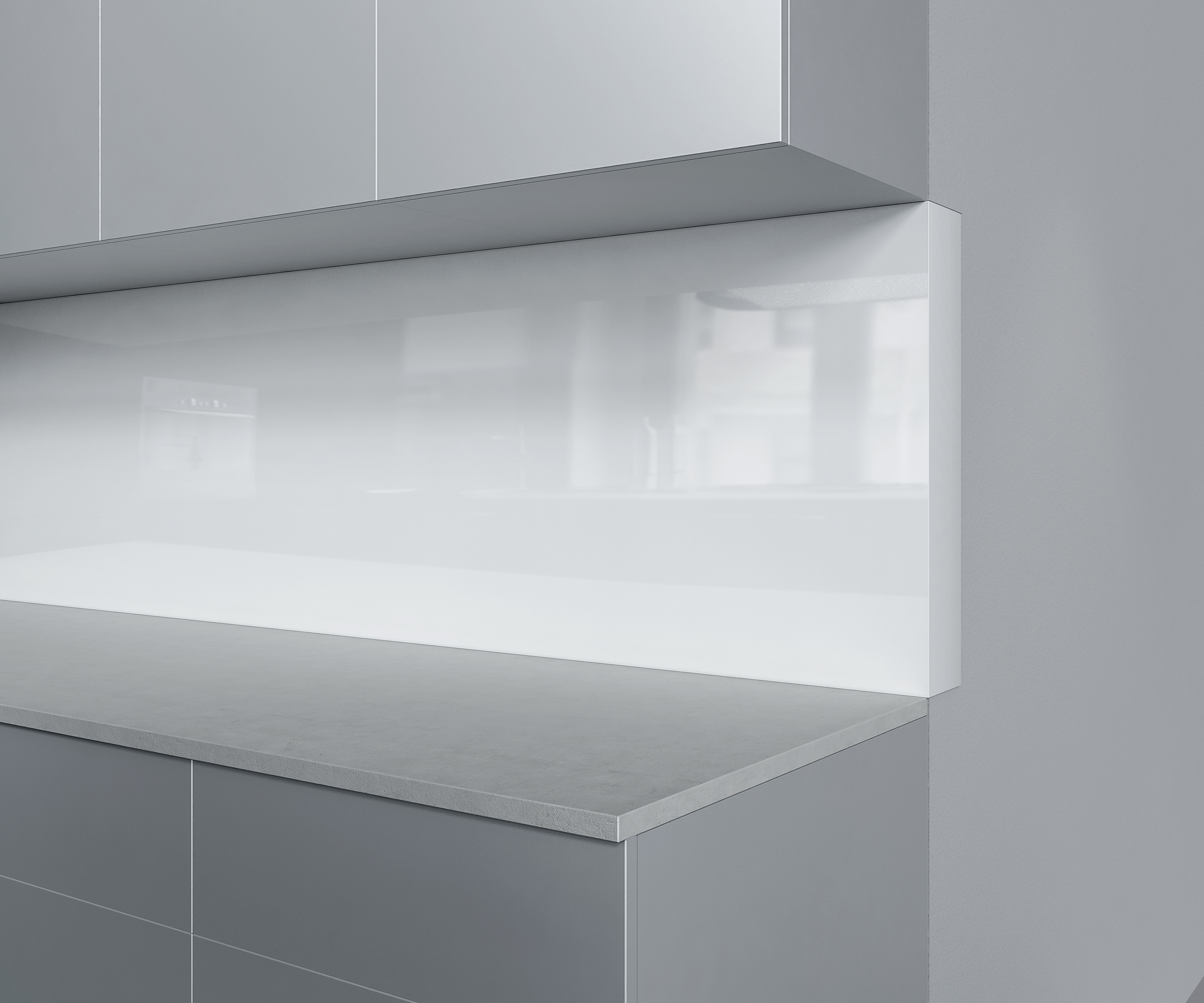 Curved edge
Curved edge (width of the edge maximum 100 mm)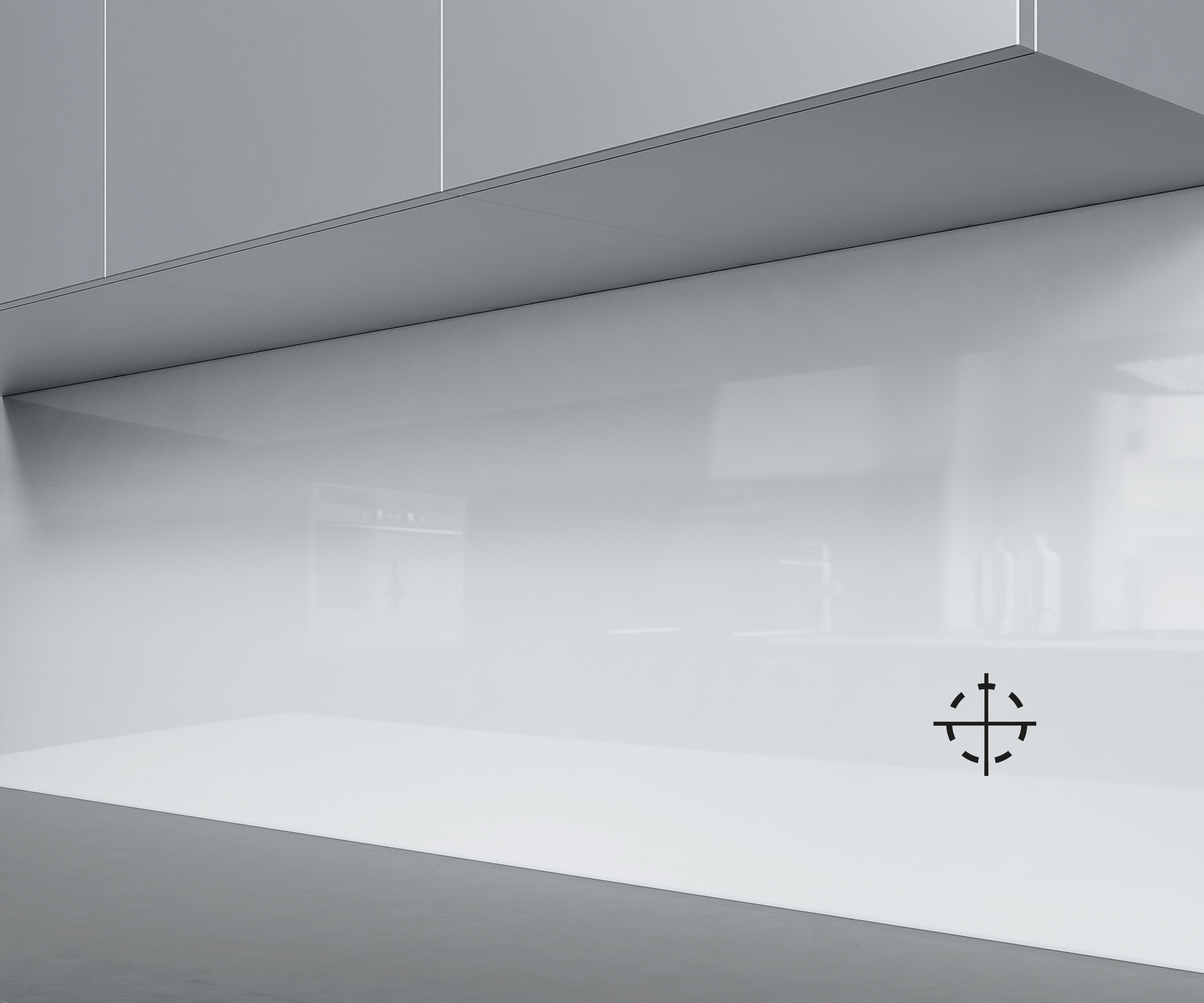 Custom round holes and cut-outs
• Holes for sockets
• Custom round holes
• Cut-outs and recesses up to a maximum of 200 x 200
Colors
We offer a wide range of matt and glossy colors for your kitchen splashback.Is the color you want missing? Then let us know, and we'll create something that's just right for you.
Schmidlin ELEMENT magnetic accessories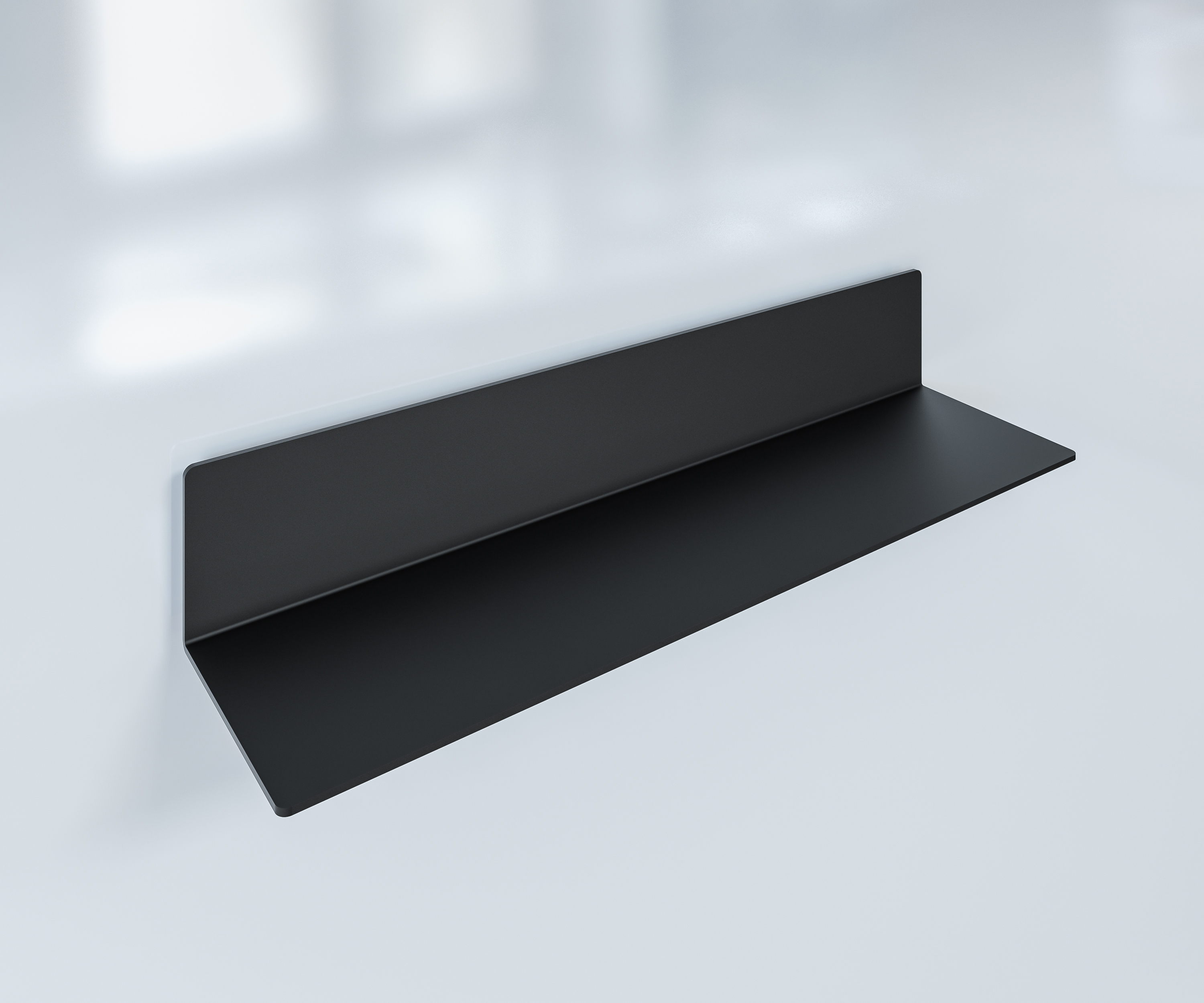 Shelves
Our shelves are made from glazed titanium steel and attach magnetically to the kitchen splashback.
They are available in two lengths.
Sizes in cm (length x width x height of backpiece)
• 30 × 7,5 × 5
• 50 × 7,5 × 5
Color: black matte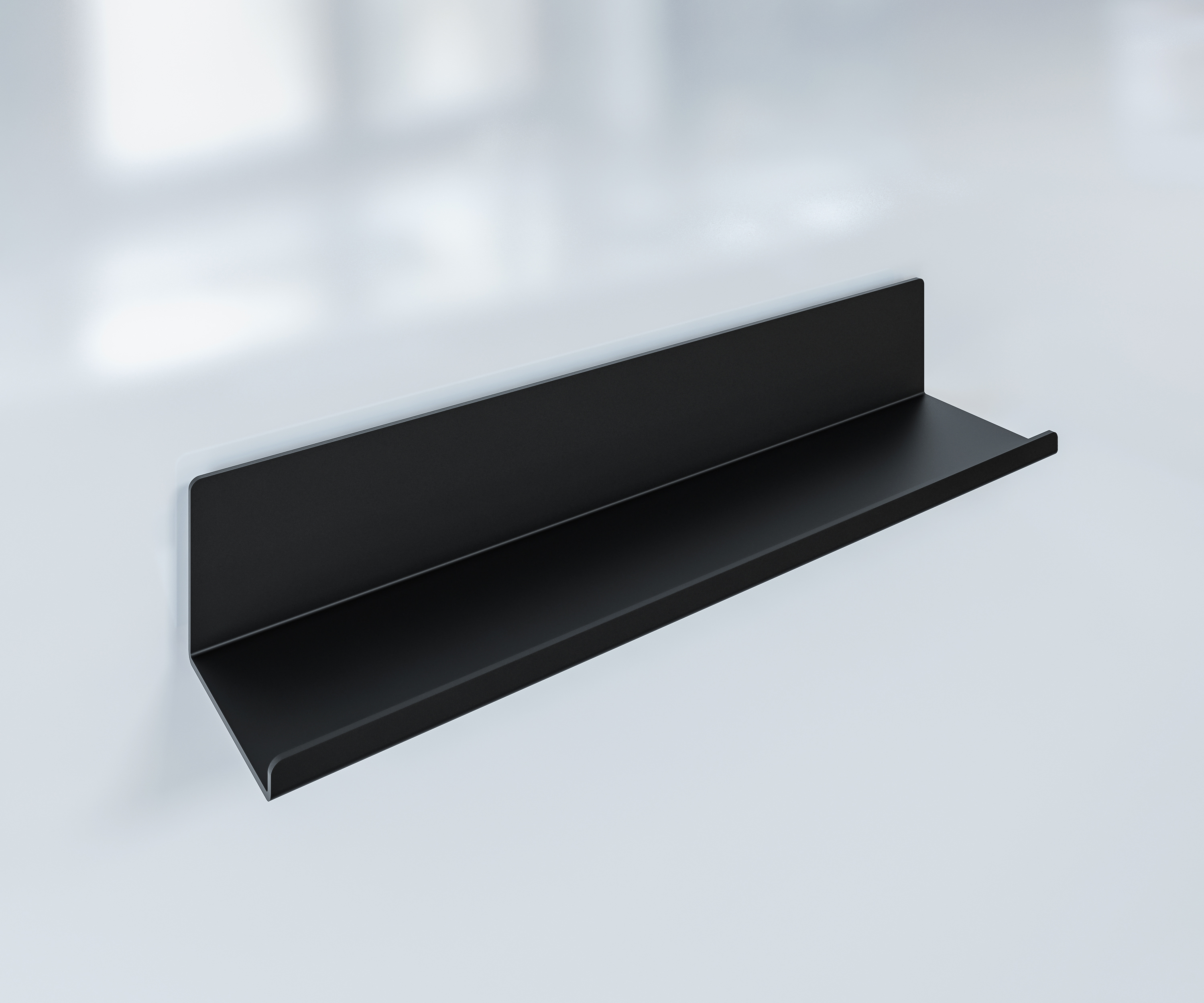 Book/tablet holders
Our book/tablet holders are made from glazed titanium steel and attach magnetically to the kitchen splashback.
They are available in two lengths
Sizes in cm (length x width x height of backpiece)
• 15 × 6,5 × 5
• 30 × 6,5 × 5
Color: black matte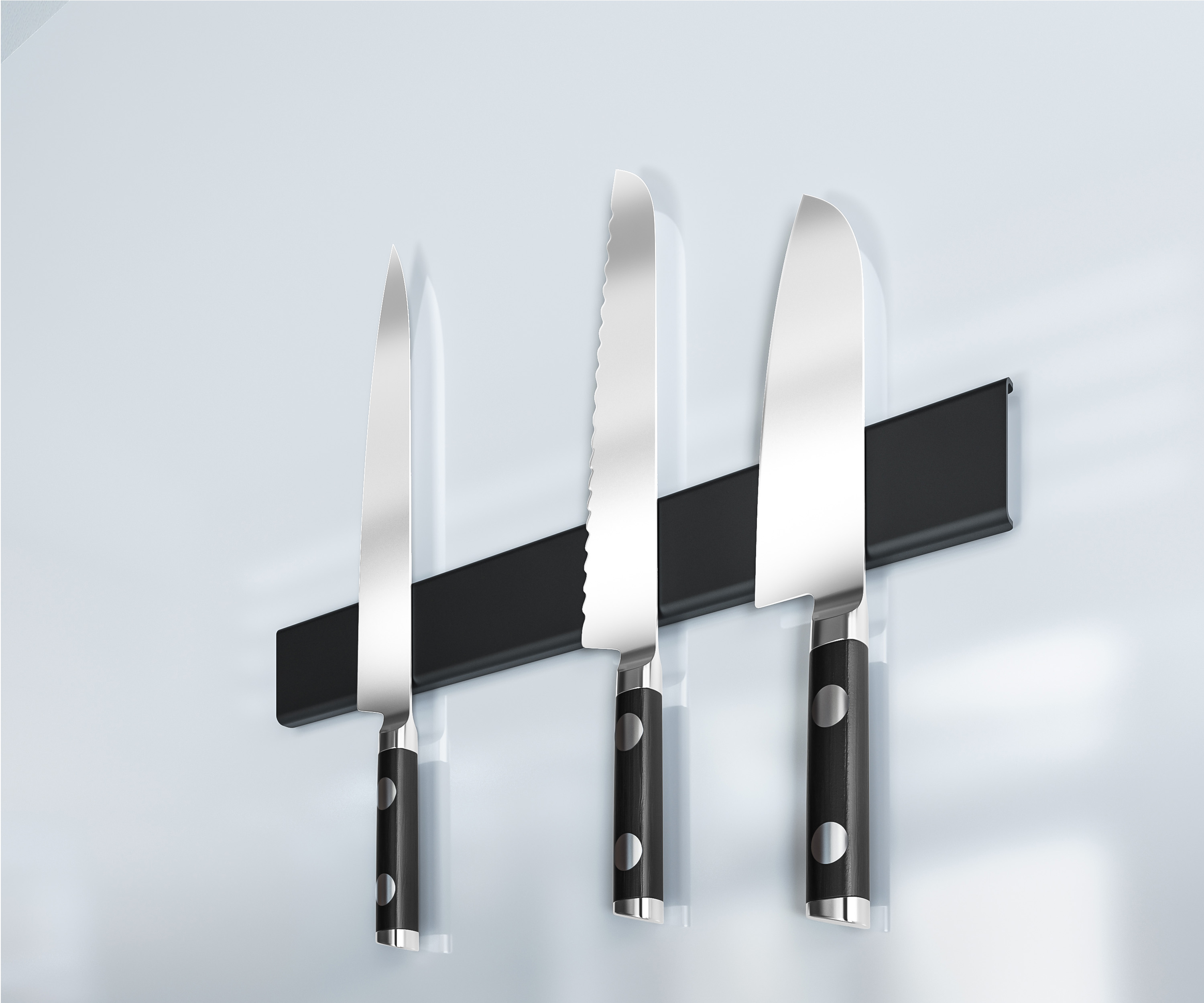 Knife strips
Our knife strips are made from glazed titanium steel and attach magnetically to the kitchen splashback, while the knives in turn attach magnetically to the strip.
The strip is available in three lengths:
• 15 cm: for two large knives
• 30 cm: for four large knives
• 50 cm: for six large knives
Color: black matte

Accessoires von Forster Home
Thats what our customers say